The capital Berlin is one of the most innovative cities in Europe and holds a key position with a mix of traditional companies, start-ups and technology. The decision for HR UNIVERSAL Consultancy Berlin was therefore accompanied by a broad positioning in the key topics of personnel services and recruitment in industries such as healthcare, medicine, pharmaceuticals, creative industries, mobility, the financial sector and banking, or even energy technology.
The focus is on personnel consulting and placement of academics and commercial specialists and managers in Berlin and Brandenburg. As a personnel consultant and personnel service provider, HR UNIVERSAL supports clients in both classic personnel placement and executive search. In the Berlin office, clients find in HR UNIVERSAL the adequate partner both for the areas of personnel consulting and personnel placement and as Recruiting Agency Berlin-Brandenburg for the holistic recruiting of entire specialist areas in the capital region and beyond.
Contact us
Your contact
in Berlin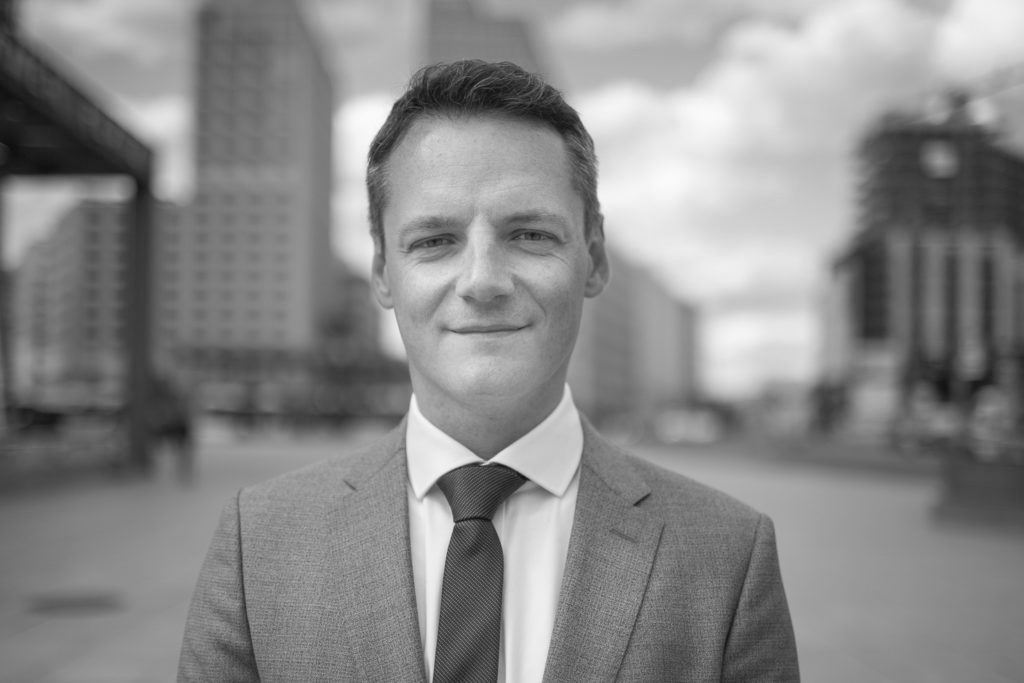 HELMUT TIEDE
Branch Manager
Inselstrasse 1
10179 Berlin
Germany
Phone: +49 30 20 64 41 – 0

Email: helmut.tiede@hr-universal.de
Personnel Consulting
and Executive Search in Berlin
Berlin is the largest urban economy in the German-speaking world and the fourth largest in the European Union. In addition to information and communication technology, the local economy is powered by the construction and real estate industries, retail, optoelectronics, energy technology, as well as the exhibition and congress industry. Innovative biotechnology and healthcare businesses are reshaping the local medical technology and pharmaceutical industry, long home to leading institutions like Berlin's Charité hospital, world-famous for its virology research.
As increasing numbers of our loyal clients at our management consultancy in Cologne voiced their interest in local services in these sectors in Berlin, we decided to open our new offices in 2012 at Potsdamer Platz, the historic heart of Berlin. Our local HR consultants and search professionals offer you the full range of HR UNIVERSAL services, providing you with comprehensive HR consulting expertise in the capital region, but also across in eastern half of Germany. Their professional focus lies on traditional personnel placement, executive search, and professional temporary employment solutions for the commercial sector.
Berlin is loved as one of the most liveable cities of the world. For many years now, the metropolis has been developing into one of the most important international centres for innovative entrepreneurs and has recorded high annual job creation rates. Following this spirit, HR UNIVERSAL is also expanding its business activities and its commitment here.
Contact Us
We would be happy
to hear from you!
Current vacancies
in the Berlin region
We supervise
the following region